What about Digital Showcase?
In November 2020, the first digital showcase of projects by HTA students took place. Many of the projects continue to be linked on this page - at least until the theaters reopen.
Wir vermieten nur an seriöse Mieter
"Wir vermieten nur an seriöse Mieter" ("We only rent to serious tenants") is a scenic project dealing with the topic of private living space and the search for it. Based on autobiographical anecdotes from their joint search for housing in a contested area in Frankfurt am Main, the two performers draw conclusions about the future development of living together. Central point of the performance is the striving for a common place to settle down despite an uncertain future. The performers read and imitate moments of their search for housing and ask how concepts of life in large cities change and develop. How can one deal with increasing gentrification, high rents and the unfair distribution of living space?
Concept and Performance: Sara Gröning, Hannah Brown
Cut: Hannah Brown
Camera: Anna Herrmannsdörfer
Stage design: Helena Felsmann
Editing: Ozi Ozar
Founded by Hessische Theaterakademie, AStA der Goethe-Universität Frankfurt am Main and Kulturamt der Stadt Gießen.
(c) Sara Gröning, Hannah Brown
Mimicreatures
Mimesis is not mere representation; it is an adaptive skill. It makes us interact with the world via acculturation, affinity and reciprocity. It's way of creation presents an alternative to the genius, who creates from scratch and still it does not merely copy. It creates new worlds by drawing from the old ones – by approximating the other, in recognition through imitation. Mimicreatures uses this idea as basis for its development: A feeling is reflected in a text - a text is reflected in a mask - a mask is reflected in a dance - a dance is reflected in a song. Masks are the symbol for imitation through disguise, they mix wo*man and beast, god and inanimate object. They protect the self by creating a barrier between ourselves and the world. They shut away what might harm us. My masks do the opposite. They are creatures from the inside. By letting them out and giving them material existence, they become our companions. They are the other that is myself.
By: Lisa Horvath
Dance: Ana Clara Montenegro, Eng Kai Er, Marina Grün
Music: Sara Trawöger
Funded by Hessische Theaterakademie and VVIP-Festival.
(c) Lisa Horvath
TITIA
TITIA, a contemporary document of witnessing state and police violence intersects between essay and documentary. It displays an urban scnenery in the geographical and political triangle of France, Paris / Great Britain, London / Germany, Frankfurt. The portrayals of black subjects in the public sphere are carefully woven into an interview setting: Two female social scientists, Vanessa Eileen Thompson and Ewelina Pepiak complement the photographic take on the vurnerability and strength of black subjecthood with their expertese from social and cultural studies and literature. The film is dedicated to all victims of state and police violence and functions as an attempt to remember, to explain, to act.
By: Sharon Jamila Hutchinson
Color correction: Shabnam Nimi Divingele
Visual ID: Jonathan Gehlen
Tech support / 2. camera: Sophia Igel
Sound: Cora Jankowski
Editor: Anton Bewerunge
(c) Sharon Jamila Hutchinson
"Ready to start"- Musikalische Prognosen für die Zukunft
Tomorrow it will be better. Tomorrow the future will be rosy. Tomorrow difficulties will be blown away. - But what if it doesn't? What if our plans fail, if we fail, if we cannot withstand the pressure? What if the fear becomes too great, the panic takes possession of us? What if we are only one step away from the abyss, when failure seems inevitable? Seven actors seek the turning point, the way out of the crisis, a social revolution in the glow of the spotlight. They are "ready to start". Even if not all forecasts can be positive in the song recital of the Studiojahr Schauspiel, every feeling, every angry outcry and every glimmer of hope is a wonderful song.
Director: Matthias Faltz
Film/DOP/Edit: Charlotte Bösling
Arrangements/Music: Günter Lehr
The song recital of the Studiojahr Schauspiel was produced as a film this year.
The Studiojahr Schauspiel is made possible by the Aventis Foundation, the Crespo Foundation and the Dr. Marschner Stiftung.
(c) Charlotte Bösling
Mahabharata
I tell a story from the Mahabharata, the world's greatest epic, the most famous story that no one knows. "Whatever exists is described in the Mahabharata, and whatever is not described in the Mahabharata does not exist either"; - how the Mahabharata describes itself. The story I dared to tell is the legend of the hero Barbarik.
By and with: David Campling
Editing: Marc Peters
Artistic consulting & project supervision: Peter Michalzik (guest professor for performance and authorship)
Technical management: Philip Deblitz
(c) David Campling
GinGin~PomPom~PomPommes
"Our pride is everything which is left over after all this rough times" "We whirl around and serve them some hot coffee and a typical "Abendbrot" with a lot of wurst" "gelbfleischig" (like you knoooow - imagine the inside of a mango) What the GINGIN does this mean? This mockumentarymusicaudioplaymusicvideoproduction follows the self-proclaimed "Champion Rowdies" around. Could have been in the year 2013 they started having a fictional zoo for big cats but at the moment they are doing – well something else. The two of them are getting more and more tangled up in strange happenings while they are taking the spectators in this mockumentarymusicaudioplaymusicvideoproduction to an unexpected cheerful ... ******** EXTRA ***** EXTRA******** EXTRA***** EXTRA******** EXTRA ***** EXTRA There will be a fun raffle (google translator told us this the right expression for gambling) with limited number of exclusive fan-packages.
By and with: Anna Maria Pahlke, Kathrin Selina Frech
As Jeremiah D. Jeremias: Julika Frieß
Special thanks to: Marie Kübler
(c) Anna Maria Pahlke, Kathrin Selina Frech
Procedure Ada 2.0
with Ada.Text_ procedure Ada.2.0 is begin Ada.Text_IO.Put_Line("Hallo, Welt!"); Put_Line("I am Living"); Put_Year("1815"); Place_in ("geostationärer Orbit"); Tell_World ("I am flying"); Eine_Wiedergeburt_als_Satellit; IF_diplom_THEN_so_ELSE_not Dank_an: Peter_Michalzik; Laura Hicks; Ann-Christin; Martina; Mona und der_Homebase
By and with: Katharina Kurschat
Piano: Che Rin Na
Flute / Drums: Violetta Gaul
Violin: Ana Paola Alarcon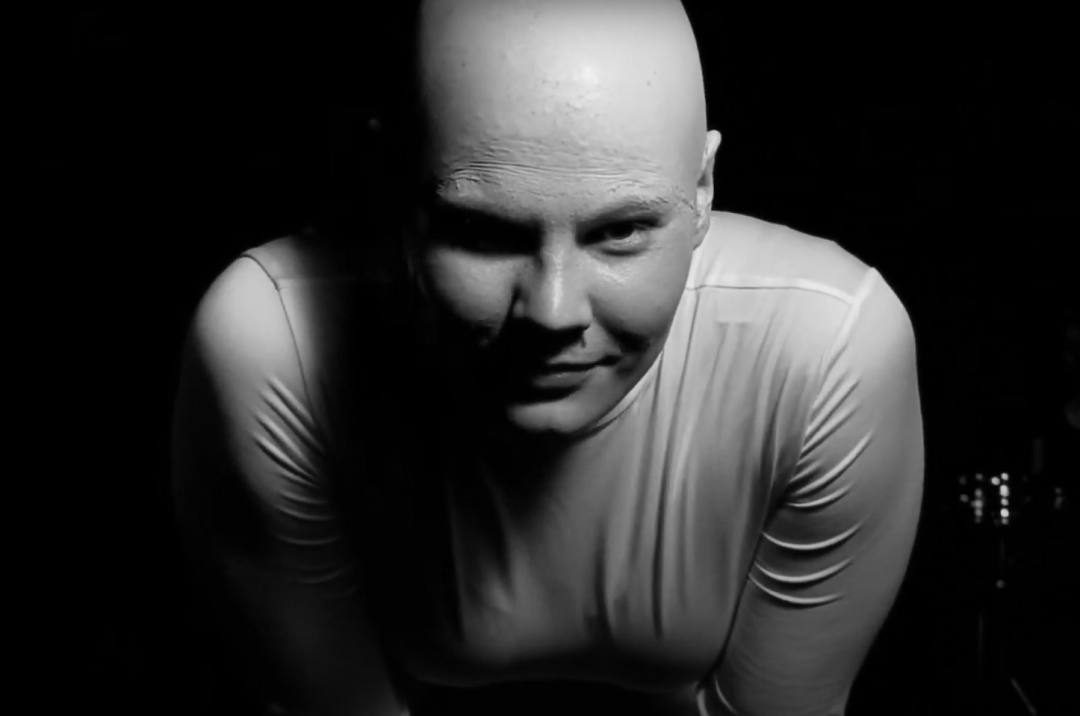 IMAGINARY CONFINEMENTS #1 broken fragments
Lockdown starts. I ask myself how being confined can affect my work. I walk around. Get stuck in repetition – one body, one space. At first, this was a crisis. Then, it became a game. Me versus some furniture and objects. We try to figure out how we had not yet communicated. What we had not yet seen. Someone else joins. She is also stuck somewhere, in her own repetition. I don't see her, though. She seems like… sound? Movement rises, patterns rise. A dance begins. Duet-trio-quartet. I cannot count anymore. Right now, all of this is a video. Are we stuck inside the screen?
Choreography/Editing: Ana Clara Montenegro
Music: Gala Naseva
Camera Work: Alice Nogueira
Founded by Härtefall- und Notfallfonds des Kulturdezernats Frankfurt am Main.
(c) Alice Nogueira
d i n o s o u r s w e a t
When we cannot share time and space anymore, new, abstract, fictional and/or digital places evolve, in which we can try to be together. The fuzziness, which occurs because of the temporal and spatial distance, makes unpredictable choreographies happen in the world. The chaostheory says that those don't underly coincidence but are sublime to prospects. first they count steps in a round then someone digs a hole in the ground then I have a flower in my bread (what bread?/ a baguette) then dinosaurs are yellow (blue/red) in the shower you get wet and that's why somebody becomes extinct because it happened. In a time (of many) when "the fear of dying (out)", is present to us in various ways, somebody is looking for impossible encounters.
By: Sophia Scherer
Performers: Egill Ingibergsson, Michelle Sáenz Burrola, Nele Berger
Camera: Li Yiwei, Jiaoni Jiao
Mentor: Saga Sigurdardóttir
(c) Sophia Scherer
occasional contradiction
This video emerged by improvising in my old nursery during the lockdown in Bavaria. I discovered the advantages of a small space and slippery floor which stands actually in contradiction to the usual preferred dance space – using spatial restrictions to create a new movement language.
Dancer and Producer: Mirjam Motzke
Music: Cesar B.
(c) Mirjam Motzke
I.M.O.K.R.U?
After achieving same-sex marriage rights, the debate around equality for LGBTQI+ vastly vanished from a broader display. But are we done with this issue? For I.M.O.K.R.U? people of diverse heritage were questioned about their personal situations and their opinions. Ultimately, the lives af all people that do not follow prevalant norms are still affected by persistent crises. And we still have to make those crises visible in order to eliminate them from this world. Checking in helps with that. The installation was produced in the frame of the exhibition "Making Crises Visible" at Senckenberg Museum Frankfurt a.M. In order to be able to show it under pandemic circumstances a short film version has been worked out.
By: Martin Müller
Special announcements / trigger warnings:
Speech about experiences of violence (physical/psychological), Illustration of traumatizing experiences
In cooperation with: Leibniz-Institut Hessische Stiftung für Friedens- und Konfliktforschung, Goethe Universität Frankfurt, Senckenberg Museum, Leibniz-Forschungsverbund Krisen einer globalisierten Welt.
Founded by: Leibniz Gemeinschaft, Evangelische Kirche in Hessen und Passau, Kulturamt Stadt Frankfurt am Main, Deutsche Stiftung Friedensforschung, Stiftung Polytechnische Gesellschaft Frankfurt am Main.